---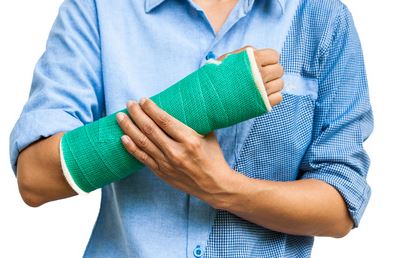 Residents of Beverly Hills, California, have every opportunity to enjoy a beautiful life – but it can all be horribly disrupted in seconds if you become seriously injured or lose a family member in an accident. If that accident occurs through no fault of your own, then it's important that you have your case reviewed by an experienced personal injury lawyer.
The personal injury attorneys at Valley Accident Lawyers care about your rights. You can be assured that our attorneys will aggressively fight for your rights and the compensation you deserve if you've been seriously injured due to the negligent actions of others.
---
---
About Personal Injury Law
Personal injury is an area of law that offers a legal remedy to those who have been injured in an accident or another type of incident that was caused by either the careless or intentional conduct of another person or party. A civil action that is known as a personal injury case may be brought against any responsible party, and the law of negligence is commonly used in deciding these cases. If it can be proved that reasonable care was not taken to avoid the accident or incident in question, then the at-fault party may be held liable for all of your damages.
What to Expect in a Personal Injury Case
If your personal injury case is won, then the at-fault party is found legally responsible for any financial damages that you may have suffered as a result of the incident. You will be awarded a sum of money to address issues that may include these and other damages.
You May Receive Compensation for:
Legal fees
Medical expenses
Property damage
Pain and suffering
Mental or emotional distress
Loss of a loved one
Lost wages and lost future earnings
Every case is different; the amount of money awarded and the type of compensation given will vary.
How Our Beverly Hills Personal Injury Attorneys Can Help You
After a serious accident, you may feel overwhelmed with fear and uncertainty, and it may seem impossible to cope with the legal aspects during this difficult time. Our experienced personal injury attorneys are available to help you with the necessary legal issues so that you can concentrate on recovering and getting your life back to normal. These are just a few of the important legal details that we'll take care of on your behalf.
Thorough Claim Assessment: We'll begin by carefully going over the details of your case to determine if legal action is warranted. If it's unlikely that your case will be successful, then we'll let you know so that you don't waste your valuable time and money.
Cutting the Red Tape: Piles of paperwork, confusing legal and medical terminology and complicated legal procedures are all part of a personal injury case – we will deal with all of it. You'll only need to provide the necessary documents that pertain to your case, and we'll do the rest.
Investigative Team: We will never rely solely on police reports to make your case. Your attorneys will work closely with a team of experienced and skilled investigators who will establish the events and circumstances that led to your injury. By doing so, we will uncover details and evidence that a simple police report cannot provide.
Objectivity: Without legal representation, many injured parties have been talked into taking a quick payout from an insurance company. Our attorneys will look after your best interests and wait for a more suitable offer.
Alternative Dispute Resolution: Whenever possible, we will use mediation and arbitration to get you a fair settlement. These methods are often an excellent alternative to a lengthy, complicated trial and can save you money and time.
Experience Working With Other Lawyers: Our personal injury attorneys are experienced with working with attorneys from the opposition. You will never have to worry about dealing with them. This experience is extremely valuable during the examination stage of the case when each side is required to submit any factual details and documents.
Knowledgeable About Insurance Companies: We are also experienced and knowledgeable about working with insurance companies. You may be assured that we will not allow ourselves to be pressured into accepting an unsatisfactory sum to settle your case.
Excellent Settlements: In many cases, our attorneys will work to negotiate a settlement on your behalf rather than going to trial. This is often an excellent way to resolve the case quickly so that you'll have your money in your pocket sooner. If we believe that a trial is necessary, we will be sure to avoid any shortcuts to ensure you get the settlement you deserve.
Best Jury Verdicts: When a trial is necessary, you can expect to be represented by an attorney who has carefully developed a legal strategy that is designed to get you the maximum restitution for your injuries.
Contact Our Beverly Hills Personal Injury Attorneys Today
Our Beverly Hills personal injury attorneys work aggressively for those who have been wronged. Every client is treated with compassion. Contact the Valley Accident Lawyers today for a case evaluation, and we will explain your legal rights, advise you of your options and get right to work on your case.
Call Our Beverly Hills Office Today!
(310) 246-9550
We Help Victims of Personal Injury in these Areas of Los Angeles
 Encino | Granada Hills | Northridge | Porter Ranch | Sherman Oaks | Sun Valley | Van Nuys | Valley Glen | Sylmar
CONTACT US FOR A CONSULTATION
PRACTICE AREAS
If you or a loved one has been injured, you will want a top rated Beverly Hills personal injury attorney that understands how to get the maximum compensation you deserve. Our pledge is to be your partner, and provide passionate, yet skillful legal representation needed to win your case. Contact our highly trained personal injury lawyers today for a free case evaluation.