---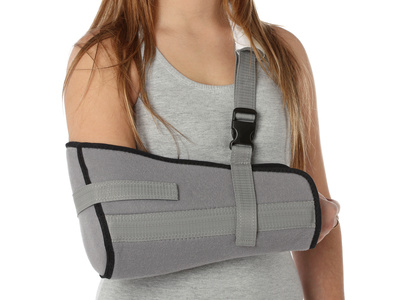 If you have been injured because of another person's actions, you are likely wondering what your options are when it comes to seeking a resolution. Depending on the type of injury, some people will trust their insurance companies to cover the expenses. Before you use that option, you must remember that the insurance companies won't always have your needs in mind. When you would like to get enough compensation to pay your medical bills and other expenses, you should turn to a qualified personal injury attorney for support and guidance.
Your attorney will tell you what steps to take and how likely you are to win your case in court. As you decide what path you will take, you need to consider several factors. Learning about the types of damages and conditions that impact your right to seek compensation will paint a clear picture, allowing you to move forward with confidence. The following information will point you down the right path and show you how a lawyer can make a difference in the outcome that you can expect.
---
---
How Personal Injury Lawsuits Work
Discovering how personal injury lawsuits work is a smart step when your mission is to receive a fair payment for your injury. After an incident occurs, you will first speak with a personal injury attorney about the situation, and the attorney will review your case and reveal your options. Next, your lawyer will help you file the initial complaint to set the process in motion. Once you have filed the lawsuit, your lawyer will request records from the other side, which is called discovery.
This can include video footage, witness statements and other relevant information that will help the case proceed. Once each side has all of the facts that will appear at the trial, everyone can make a good guess about the most likely outcome. If your lawyer and the opposing counsel can reach an agreeable resolution, you can opt to settle outside of court. Otherwise, your case will go to trial. If you win your case, you can begin collecting the money that you need and deserve, which can still take some time.
You can file an appeal if you are not happy with the result of your court case, but you will want to consider whether or not doing so is worth the expense. Those who are unsure of what to do if they disagree with a court ruling must turn to their lawyer for help.
Personal Injury Damages
Getting the best possible results means that you must understand the types of damages that you can recover when you pursue a personal injury case. Having this knowledge on hand will enhance your odds of reaching your desired outcome. When the defendant settles or is ordered to pay compensation, the defendant will need to cover your medical bills. Getting injured can force you to spend time away from work to recover, preventing you from maintaining your income. Because being unable to report to work can make you fall behind on your monthly bills, you can seek compensation for your lost wages.
In addition to getting money for your bills and expenses, you can also seek compensation for any pain and suffering that you have endured. The amount of money that a jury will award you will depend on the extent of your injuries and how much they have impacted your life. If your injury happened because someone else was being malicious or careless, you can seek punitive damages. Rather than helping you recover, the goal of punitive damages is to punish defendants and to discourage others from repeating their mistake.
Factors Impacting Your Right to Compensation
As a court determines the amount of money that you are eligible to receive, it will take many things into account. The court will want to discover whether the defendant had intended to act in a harmful or dangerous way that put others at risk. When people have malicious intentions and injure another person, they will need to pay a lot more. The extent of your injuries and the amount of time that they will take to heal are also factors that will play a role in the outcome of your case. If you had done something that contributed to your injury, the court might reduce the amount of compensation that you will gain.
Contact Our Encino Personal Injury Attorneys Today
Our Encino personal injury attorneys work aggressively for those who have been wronged. Every client is treated with compassion. Contact the Valley Accident Lawyers today for a case evaluation, and we will explain your legal rights, advise you of your options and get right to work on your case.
Call Our Encino Office Today!
(818) 933-2999

We Help Victims of Personal Injury in these Areas of Los Angeles
Beverly Hills | Granada Hills | Northridge | Porter Ranch | Sherman Oaks | Sun Valley | Van Nuys | Valley Glen | Sylmar
CONTACT US FOR A CONSULTATION
PRACTICE AREAS
If you or a loved one has been injured, you will want a top rated Encino personal injury attorney that understands how to get the maximum compensation you deserve. Our pledge is to be your partner, and provide passionate, yet skillful legal representation needed to win your case. Contact our highly trained personal injury lawyers today for a free case evaluation.