---
I've been in an accident – what do I do?
If you have recently been injured in an accident, you are likely feeling lost and confused. Some people believe that insurance companies will provide them with enough compensation to cover the medical bills and other related expenses, but that is not always true. Insurance companies will always look out for their own interests and they will do what they can to reduce the amount of money you are entitled to.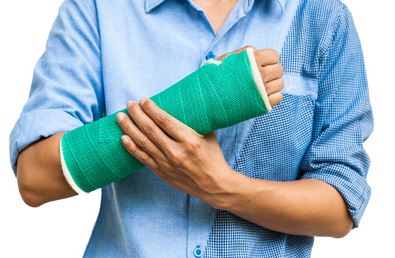 If you want to receive the compensation that you deserve, it's vital to act quickly and search for an experienced personal injury attorney. The Valley Accident Lawyers will fight to protect your legal rights strive to get you the best possible results. When we stand by your side in the courtroom, you will know that you are in good hands.
We specialize in the following personal injury case types:
Car Accidents
Truck Accidents
Medical Malpractice
Wrongful Death
Elder Abuse
---
---
How Personal Injury Lawsuits Work
When an accident occurs, the responsible parties will not waste any time when it comes to building a solid defense; they will try to protect themselves first. Before contacting an insurance company, be sure to find legal counsel – level the playing field by having the Valley Accident Lawyers supporting your case. When the insurance companies see that you have a personal injury lawyer in your corner, they will know that they are unable to take advantage of you. Our team will review the details and collect as much evidence as possible. We will then build a strong case to paint a clear picture of why you should receive compensation for your pain and medical bills.
Types of Claims
Learning how personal injury lawsuits work is an important piece of the puzzle that those who are seeking compensation won't want to overlook. Speak with a member of our team to learn what approach will improve your odds of success, from there, we will file your lawsuit. Our team will launch an investigation; you can help them by offering as much information as you can – no detail shall go overlooked. Once we complete the investigation phase, we will use everything that we have found to prove that you are entitled to compensation.
The way that we move forward will depend on several factors and we will work together to decide which one makes the most sense for your situation.
Safety Laws and Negligence
Negligence occurs when a person or organization fails to take reasonable steps of precaution to protect the safety of others. Many laws exist that prevent people from acting in a way that will put other individuals at risk for getting hurt. For example, someone who violates the speed limit and causes an accident could be found guilty of negligence in court, and the victim will be entitled to compensation.
Learning and understanding each law that could relate to your case would take a lot of time, but our team has what it takes to get the job done. Because we have experience dealing with a range of negligence lawsuits, we can point you in the right direction, allowing you to proceed with confidence and peace of mind.
Intentional Actions
Although many people believe that personal injury cases only relate to those who have been harmed in an accident due to another's negligence, that is not true. If you have been involved in an incident in which another person willfully acts in a way that causes harm, such as assault and battery, you are entitled to compensation.A property owner could claim that you don't deserve compensation if the property owner thinks that you were trespassing when the injury took place. Even if that were true, property owners are not legally permitted to act in a way that can harm people who enter their property without permission. Also, if conditions that cause property owners to suspect that people will trespass exist, they will need to take reasonable steps to keep the area safe.

Why You Need a Legal Expert

Gaining Objectivity

In the days, weeks and months that follow an injury, people often have trouble thinking clearly because physical pain, emotions and financial distress tend to cloud their judgment. A qualified lawyer will be able to offer you an objective point of view that will prevent you from making critical mistakes along the way. Getting injured can cause enough stress, but going through a legal battle is enough to push you to the breaking point. When you team up with the Valley Accident Lawyers, we will take every possible step to secure your case and hold the responsible parties accountable for their behavior.

Getting a Settlement

Insurance companies will often offer a settlement to avoid going to court – doing so saves them time and money. The first settlement offer is typically not as good since they are looking out for their best interests. People who don't turn to a personal injury attorney will often get less compensation than they need. We have worked with and against many insurance companies and understand every tactic that they will employ. This knowledge and experience give us the ability to negotiate a reasonable deal that protects your interests.

Getting Started
Gaining the compensation you need to cover your medical bills and other expenses will be next to impossible unless you have a qualified legal expert fighting for you. Waiting too long to get the help you need will give the insurance company enough time to build a case against you. Never face a harsh legal battle alone. Call us today!

We Help Victims of Personal Injury in these Areas of Los Angeles
Beverly Hills | Encino | Granada Hills | Porter Ranch | Sherman Oaks | Sun Valley | Van Nuys | Valley Glen | Sylmar
CONTACT US FOR A CONSULTATION
PRACTICE AREAS
If you or a loved one has been injured, you will want a top rated San Fernando Valley personal injury attorney that understands how to get the maximum compensation you deserve. Our pledge is to be your partner, and provide passionate, yet skillful legal representation needed to win your case. Contact our highly trained personal injury lawyers today for a free case evaluation.