---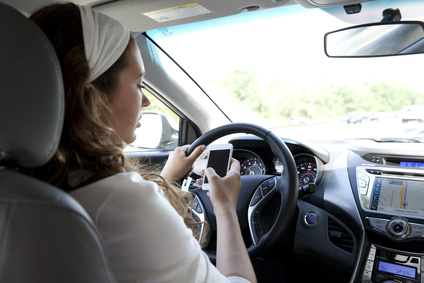 What is Uber?
Uber is an innovative ride-sharing network that provides car transportation service in more than 200 cities across California and within major cities around the world. The company has enjoyed tremendous growth since its inception in 2009. In fact, about 65 percent of Americans currently have access to Uber. While the service is handy and convenient, the number of Uber drivers on the road increases the chances of an Uber driver accident happening in places like San Fernando Valley.
When Uber Came to California
Uber began serving the San Fernando Valley in 2013. At the time, the area's taxi drivers were lobbying the city's government to enact regulation against their industry.
Since Uber allows its drivers to self-regulate to an extent, the company enticed many California taxi drivers to provide transportation service through the Uber platform.
Uber expanded rapidly in the San Fernando Valley; in fact, according to Patch.com, the company released details about its plan to hire 12,000 local contractors in just one year. Self-employed drivers also have the option of providing a similar transportation service through companies like Lyft, Sidecar and Opoli. With the amount of contracted drivers looking for work, this clogs up California roads, increasing the number of possible accidents.
The Ins and Outs of Uber
While a traditional taxi company manages its drivers and provides them with cars, Uber acts as a middleman between those who need transportation service and individuals who provide it. Independent contractors freelance through Uber to provide a taxi-like service for customers. Before an independent contractor can drive under the company's umbrella, Uber screens the individual. If a customer makes a legitimate complaint against a driver, the company will terminate the driver's contract. Once a driver begins providing transportation service for Uber, he or she pays the company a percentage of each fare collected. This fee covers insurance and advertising.
Uber and other companies that provide this type of transportation service employ the use of smartphone apps to connect customers with their drivers. Once a customer has requested for the transportation service, the selected driver will use the app to locate the person in need of a ride. If drivers are unfamiliar with an area where a customer has requested their service, drivers can use the Uber app's navigation function or they can use their preferred navigation app to find the customer. Although handy, these navigation apps distract drivers; this increases the risk of an Uber driver causing a car accident.
Is Uber Regulated?
Until recently, Uber was practically self-governed, but this brought about legal battles between independent ride sharing companies, taxicab firms and city governments. The battles resulted in the licensing of Transportation Network Companies or TNCs. Because these companies arrange rides in advance, state regulators created a separate licensing category for those who contract through them.
At first, regulations required TNCs to just take out insurance for independent contractors when they were transporting customers or on their way to collect one. Toward the end of 2013, an Uber driver in San Francisco hit a young girl and killed her. After this unfortunate incident, Uber refused to pay the family compensation. It claimed that it could not be held liable because state law did not require it to insure drivers who were on call. The state of California responded to this claim by expanding the insurance requirements for TNCs. Uber and other transportation providers must now supply liability insurance for any driver who is logged into its ride-sharing network.
Uber's Insurance Requirements
According to California state law, when drivers log into a TNC app, the transportation company must insure them for at least $100,000. Along with this requirement, the insurance coverage must include a per person limit that meets or exceeds $50,000 and offers coverage for injuries and fatalities. Under California law for TNCs, the insurance coverage must provide at least $30,000 in property damage to pay for buildings, fences, cars and other things that fall into this category.
When a driver has a customer in the car or begins driving to a pickup location, the insurance requirement expands to a per accident compensation amount of at least $1 million. In addition, the insurance must be set up to cover those who are harmed by an Uber driver. The state also requires TNC companies to cover their drivers by establishing a $1 million insurance policy against motorists who are underinsured and uninsured.
Several auto insurance companies provide specific supplemental policies designed for Uber drivers. Under these policies, if an Uber driver is in an accident caused by an uninsured or underinsured motorist while waiting for a ride request, the insurance will cover hospital or repair bills.
Gaining Compensation Following an Accident with an Uber Driver
Car accidents have lasting consequences that range from lifelong disabilities to emotional distress. While financial compensation is unable to eliminate the suffering that a victim must endure, it will cover medical expenses, replace lost income and pay to repair or replace damaged vehicles. If you or someone you love has experienced an injury caused by an Uber driver in the San Fernando Valley, then consider contacting the Valley Accident Lawyers for legal guidance. Our skilled attorneys have the experience to help you gain compensation. With our help, you can focus on your own recovery efforts or that of an injured loved one instead of dealing with insurance companies or collection agencies.
Coverage Complications
When it comes to insurance coverage involving an Uber driver, minor details can affect compensation for a victim. For instance, insurance coverage varies according to the conditions. Coverage depends factors such as whether the driver was using the company's app or if a customer was in the vehicle.
In California, Uber drivers must submit to background checks and pass a training course. The state also requires Uber to have the proper amount of insurance coverage for every driver that it approves. This includes compensation for incidents involving Uber drivers and motorists who are uninsured. Drivers only have full coverage when they're transporting a customer or picking one up. Uber provides basic insurance coverage for contractors who are logged into its smartphone app but are not in the process of transporting customers. This coverage comes with less compensation, and it only goes into effect if the driver's personal auto insurance policy refuses to provide coverage.
If an Uber Driver is Involved in an Accident, When are They Responsible?
If an Uber driver causes an accident while he or she is off the clock, then his or her personal auto insurance is responsible for providing compensation. In this situation, the accident becomes a car crash between two private parties. According to California's state law, every driver must have personal liability insurance.
When an uninsured driver is responsible for an accident that injures you or someone you love, you may need to make an insurance claim or take legal steps against the individual. You may also file a claim with the underinsured motorist section of your personal insurance policy if Uber does not have the proper amount of coverage to fully compensate you.
Before you can take legal action, you'll need to know how and whether Uber is responsible. Instead of handling a request for compensation yourself, it is best that you contact an attorney. Our personal injury attorneys are experienced with these types of cases. We'll work to resolve your legal case quickly and maximize compensation.
Contact our the Valley Accident Lawyers in the San Fernando Valley for a free consultation.
View the Car Accident Sitemap

CONTACT US FOR A CONSULTATION
PRACTICE AREAS
If you or a loved one has been injured, you will want a top rated San Fernando Valley personal injury attorney that understands how to get the maximum compensation you deserve. Our pledge is to be your partner, and provide passionate, yet skillful legal representation needed to win your case. Contact our highly trained personal injury lawyers today for a free case evaluation.