---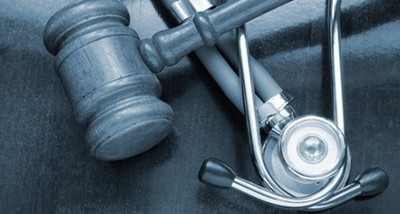 The beautiful San Fernando Valley encompasses approximately 260 square miles in one of California's most scenic areas. The San Fernando Valley lies within the county of Los Angeles; Glendale, Burbank, San Fernando, Hidden Hills, Calabasas and many other towns are a part of what is locally known as "The Valley." In the midst of such natural serenity, the pain and suffering that can be caused by medical malpractice seems out of place. However, every year, many residents of San Fernando Valley receive personal injury compensation caused by a trusted medical professional's negligence or error. The medical malpractice attorneys at Valley Accident Lawyers will fight for your rights and fair compensation!
What Is Medical Malpractice?
Patients place their confidence and trust in medical professionals, and the consequences can be dire if those professionals betray that trust. Medical professionals must comply with certain standards of reasonable and diligent care when rendering their services. Medical malpractice is the failure of a medical professional to meet these standards through negligence or an error.
Medical malpractice may involve the improper or inappropriate prescribing of drugs, an incorrect diagnosis, mistakes during anesthesia or surgery, the failure to order appropriate tests or a variety of other actions or inactions by the medical professional. For example, a physician might issue a prescription containing an ingredient to which the patient has a known allergy or fail to recognize that a symptom displayed by the patient signifies a serious illness. Incidents of malpractice can also occur during birth, while the patient is undergoing a surgical procedure, during hospitalization or anesthesia.
Medical Malpractice Facts
Medical negligence is the third leading cause of death in America, according to the Journal of the American Medical Association.
Medical practitioners spent $6.4 billion on malpractice insurance in 2000, according to the National Association of Insurance Commissioners. The Institute of Medicine estimates that malpractice costs society three to five times that amount.
Between September 1990 and September 2002, 54 percent of all malpractice payouts involved a mere 5 percent of the nation's doctors, according to the National Practitioner Data Bank.
The National Practitioner Data Bank also reported that during the same period, only 8 percent of doctors with two or more malpractice payouts and 17 percent of doctors with five or more payouts had been disciplined by their state medical board.
Physicians and surgeons are not the only medical professionals who may be charged with malpractice. Hospitals, radiologists, medical assistants, nurses or any other professional or institution charged with caring for or treating a patient can commit malpractice. However, the standard of care to which each group is held depends on the standard of care within their specialty, profession or industry.
Approximately one-third of the nation's hospital patients experienced an adverse event, and 7 percent suffered permanent injury or death as a result, according to a study conducted by Health Affairs in 2011.
Common Examples of Medical Malpractice
It is impossible to list every possible example of medical malpractice. The following list includes the most common examples.
Examples of Physician Malpractice
Incorrect diagnosis of a patient's injury or illness
Failure to refer patient to or consult with a specialist in a timely manner
Writing a prescription that contains an error in the medication's strength or frequency of use
Unsanitary conditions in the examination room or unsanitary implements used for treatment that leads to bacterial infection
Failing to advise patients that their conditions pose potential risks to others
Terminating the doctor-patient relationship without reasonable cause and without allowing the patient sufficient opportunity to locate a qualified replacement
Examples of Surgical Malpractice
Performing surgical procedures that are not necessary
Failing to notice and address surgical complications
Choosing inappropriate methods to control a patient's bleeding
Neglecting to inform patient or staff of proper postoperative wound care or neglecting to examine patient to ensure that wound is healing
Infection that begins at the surgical wound
Surgery on the wrong site, such as operating on the left arm instead of the right arm
Examples of Nursing Malpractice
Administering drugs in the wrong dosage or on the wrong schedule
Giving a patient a drug other than the one his doctor prescribed
Failing to contact the patient's physician if the patient's condition indicates such action should be taken
Not assessing the patient's condition correctly or failing to monitor the patient properly
Failing to supervise and protect patient while patient is walking or standing
Examples of Hospital Malpractice
Failing to screen employees adequately to verify credentials, experience, criminal background and professional work history
Negligence of employees who are members of the nursing staff
Unclean or unsanitary facility that leads to patient infection
Unsafe facility leading to falls or other incidents from which an injury results
Failing to prevent patients from harming themselves, staff members, visitors or other patients
What to Do if You or a Family Member Suffer from Medical Malpractice
If you plan to pursue a medical malpractice case, you will need to retain an attorney. Although there are some areas of the law in which representing yourself is possible, it is not feasible to do so in cases involving medical malpractice. In fact, litigating a case of medical malpractice requires financial resources, expert knowledge and litigation experience that many medical malpractice attorneys do not possess. You should find a reputable legal firm that with extensive experience in matters related to medical malpractice.
Your attorney will begin by evaluating the facts and circumstances pertinent to the incident. This phase involves gathering evidence such as hospital records as well as obtaining depositions — formal interviews that record sworn testimony — from any witnesses and defendants. Your attorney will forward the evidence and depositions to a medical expert for review. This expert will draft a report and be available at trial to provide testimony.
The defendant's insurance adjuster and attorney will receive copies of the expert's report, and settlement negotiations can commence. If both sides agree on the amount of damages that you should receive, you will receive compensation, ending the case. If the two sides cannot agree, a jury or judge will decide the outcome when the case goes to trial.
Throughout the process, your attorney must comply with various procedural requirements to ensure that your case is not dismissed on a technicality. Requirements include complying with the statute of limitations, which is the deadline for filing the paperwork necessary to initiate a lawsuit. Depending on the circumstances specific to your case, other requirements will apply.
Why Should You Call Valley Accident Lawyers?
At Valley Accident Lawyers, we believe that all patients should be able to trust medical professionals to exercise due care in the performance of their duties. When these professionals fail to provide the level of care that their standards require, we believe that they should be held accountable. However, the defendant's insurance company will typically try to deny all compensation or attempt to convince you to settle for less than you deserve.
We understand the physical, emotional and financial hardship that medical errors and negligence can cause. The medical malpractice attorneys at Valley Accident Lawyers are committed to fighting for those whose lives have been affected due to medical malpractice. We will pursue a favorable outcome for you while aggressively protecting your rights.
If you have any questions about medical malpractice or need help in any way, please do not hesitate to contact the Valley Accident Lawyers for assistance. Our goal is to make your life easier as you seek the justice you deserve.
We Help Victims of Medical Malpractice in these Areas
CONTACT US FOR A CONSULTATION
PRACTICE AREAS
If you or a loved one has been injured, you will want a top rated San Fernando Valley personal injury attorney that understands how to get the maximum compensation you deserve. Our pledge is to be your partner, and provide passionate, yet skillful legal representation needed to win your case. Contact our highly trained personal injury lawyers today for a free case evaluation.