---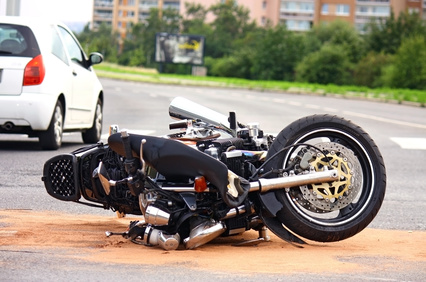 The combination of gorgeous weather and stunning scenery makes California's San Fernando Valley the perfect place for an awesome motorcycle ride, and many of the state's 800,000 registered motorcycles are regularly ridden throughout this lovely area. California as a whole has the largest number of motorcycles in America, and riders enjoy the opportunity to enjoy the fresh air and save money on gas while using their motorcycle to travel to work, school and recreational activities.
Motorcycles provide a great way to travel, but your ride may come to an unpleasant end when another driver fails to pay attention and causes a motorcycle to crash. When this occurs, the motorcyclist may sustain serious injuries or even death, and that's when your San Fernando Valley motorcycle accident lawyers step in to protect your rights.
Statistics Involving Motorcycle Crashes
According to the National Highway Traffic Safety Administration, the number of motorcycle fatalities fell from 4,692 in 2013 to 4,586 in 2014. The decrease is good news, but that's still a high number of deaths for those who simply want to be able to ride their motorcycle for transportation and recreation. Here at Valley Accident Lawyers, we believe that any motorcyclist who is injured in a crash through no fault of their own deserves compensation from the at-fault driver.
Injuries Often Sustained in Motorcycle Accidents
Despite the improvement in the protective equipment for motorcycle riders, a motorcycle is simply no match for any car or truck that you may be involved in an accident with. As a motorcycle rider, it's unlikely that you'll walk away from an accident unharmed, and here are a few of the most common injuries:
• Catastrophic Brain Injury: Sadly, a helmet can't do much to protect you when your head hits the road or another vehicle at a high rate of speed. A brain injury can change your life forever, and you may have to relearn how to walk, talk and care for yourself over a long period. In the worst case scenario, the swelling in your brain is just too great, and you may never recover.
• Spinal Cord Injury: Another common catastrophic injury, your spinal cord may be severely damaged or severed during a motorcycle accident. This can leave you permanently paralyzed, in a wheelchair or even dependent on a machine to breathe for you for the rest of your life. This condition often proves fatal.
• Loss of Limbs: When a motorcycle rider becomes crushed between his or her bike and another vehicle, the result is often arms and legs that become severed or are so severely damaged that they must be amputated. You'll spend many months in therapy learning how to get along without a missing limb; also, depending on the nature of your job, it is likely that you won't be able to return to your regular job.
• Broken Bones: The force of impact on your body during a motorcycle accident is great, and you are subject to break any of your bones. Arms and legs are the most common bones to be broken, but I've also worked with clients who have suffered crushed ribs, shattered pelvic bones, and broken feet and hands. In many cases, victims need emergency surgery to repair serious breaks, and they can face months of healing and therapy before they see any improvement.
• Muscle and Nerve Damage: Motorcyclists who think they have come out of an accident lucky with just a bit of road rash often find that things are much more serious. Road rash occurs when a rider's body skids across the asphalt, and layers of their skin are rubbed away. This may look like a simple cut, bruise or scrape, but it often leads to severe infection and nerve and muscle damage. It's important to get checked out at the hospital even if you think your injuries are mild.
Damages and Economic Losses
If you've suffered any of the injuries mentioned above or any others as the result of a motorcycle accident, then you are entitled to compensation by any at-fault parties. When you contact your San Fernando Valley motorcycle accident lawyers, we'll explain how we will aggressively fight on your behalf so that you may receive fair compensation for any damages and economic losses that may include the following:
Reimbursement for all accident-related bills
Loss of actual income
Loss of earning potential
Loss of personal property
Motorcycle repair or replacement
Pain and Suffering
Even with injuries that aren't considered catastrophic, you may still come away from a motorcycle accident with pain and suffering that can last for a very long time. The law recognizes this and provides monetary compensation for your pain and physical, mental and emotional suffering that resulted from the accident. Our goal is to make sure that the responsible party and their insurance company treats you fairly right down to placing a fair value on your suffering.
Expect Your Attorney to Perform a Full Investigation
Unlike some other motorcycle accident attorneys who offer representation to victims of motorcycle accidents, you can count on us to conduct a thorough investigation of your accident. We understand how serious these cases are, and we will take quick action as soon as you put your case in our hands. There are certain things that you can expect us to do as part of your accident investigation:
Visit the scene of the accident
Collect evidence
Study your medical records
Engage a motorcycle accident investigator
Take measurements and detailed photographs of the accident scene
Interview witnesses
Contact Valley Accident Lawyers Today for Quality Representation
If you've been injured or have lost a loved one in a motorcycle accident in the San Fernando Valley or surrounding area, then please don't hesitate to contact the Valley Accident Lawyers right away. You need not suffer in silence, and I will do everything possible to ensure that you are awarded fair and full compensation. Here at Valley Accident Lawyers, we've assisted hundreds of motorcyclists with their accident claims, and we'll aggressively pursue your case as well.
We Help Victims of Motorcycle Accidents in these Areas
CONTACT US FOR A CONSULTATION
PRACTICE AREAS
If you or a loved one has been injured, you will want a top rated San Fernando Valley personal injury attorney that understands how to get the maximum compensation you deserve. Our pledge is to be your partner, and provide passionate, yet skillful legal representation needed to win your case. Contact our highly trained personal injury lawyers today for a free case evaluation.