---
Losing a loved one is never easy. When the loss was caused by someone else's negligence, it is heartbreaking. California law allows for compensation to the families of those killed in situations where negligence or deliberate conduct was a factor; these types of situations are referred to as
wrongful death cases
.
Wrongful Death Situations
There are different types of accidents that can be considered a wrongful death case:
Traffic accidents where one of the drivers is practicing dangerous driving and the resulting accident kills another driver, a passenger in one of the vehicles, or a pedestrian.
Workplace accidents where an employer knows of a hazardous condition or area and fails to take steps to protect its workers or the public from injury or death related to the hazardous condition.
"Slip and fall" accidents occur when the owner of a property does not maintain the property in good working order and a person trips, slips or falls due to the failed maintenance. Head trauma from these types of accidents can be fatal.
Manufacturers of defective products that either fails in their capacity or create a hazard such as choking or fire could be held liable for wrongful death.
Swimming pool drownings that resulted from an unattended or unsecured pool can be considered under the wrongful death statute of California law.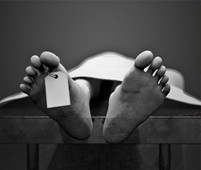 Fatal injuries are not caused only by accidents. Medical personnel such as doctors or nurses can be found guilty of negligence if they do not adhere to the standards of education and practice established to protect patients. Pharmacists also have an obligation to adhere to the standards of education and practice established when they release prescription medications and advise patients in their use.
Wrongful death can also be considered in abuse and assault cases where the injuries sustained by the victim are fatal. These instances are not limited to physical altercations by strangers. The amount of wrongful death cases related to elder and child abuse are on the rise throughout the country.
Compensation
There was a time when the State of California Courts did not award damages in personal injury cases where the injured party died as a result of their sustained injuries. Once the injured party passed away, the claim could not be pursued. This was later determined by California courts to be unfair to the families of these victims who suffered a great loss at the hands of someone who seemingly went unpunished for their negligence. They recognized that families who lost loved ones (sometimes the deceased family member was the sole support of the household) were burdened with unexpected financial hardship. California courts now recognize two different weights in determining monetary benefits the deceased's family can claim.
Economic damages can be measured regardless of whether the victim was an adult or a minor child. These economic damages look to a future time frame based on the most up-to-date information on the life expectancy of the average person.
Experts in the field generate a dollar amount of economic damages based on:
Loss of future financial support
Medical costs before the victim's death
Funeral and burial expenses
Loss of benefits or gifts from the decedent
Value of household services that decedent would have provided
Non-economic damages are more difficult to assess because they consist of loss of affection, companionship, comfort and care, protection, and both moral and societal support. For those losing a spouse, the loss of enjoyment of sexual relations is recognized as damages. For those losing a parent or spouse, the loss of guidance and training that could have been provided by the decedent is also entered into the calculations for damages.
California wrongful death statutes do not allow for the families of victims to include the mental and emotional distress caused by the death of a loved one. Grief and the accompanying pain and suffering are not included in the statutory purpose of recovering the financial and emotional support that was lost upon the death of the loved one.
Qualifying Claimants
Not every surviving family member is entitled to receive compensation in a wrongful death claim. There is a specific order as to who can bring a wrongful death lawsuit on behalf of the decedent. The surviving spouse or domestic partner and children of the decedent are the proper beneficiaries of any compensation paid for the wrongful death. If the decedent did not have a spouse or domestic partner or children, those who would inherit the decedent's property as set forth in the intestate succession laws would be eligible to file a lawsuit on behalf of the decedent. These could include parents, siblings, grandparents, grandchildren or proven dependents of the deceased.
Wrongful Death Claims
Wrongful death claims fall under personal injury laws and are subject to the same elements of proof: duty of care, breach of that duty (negligence), and injury. The court must certify the person filing the claim as an acceptable representative of the deceased. There is also a statute of limitations that restricts the time in which a claimant has to file a wrongful death claim, and the limits vary based on the type of accident. Because of the complexity of wrongful death lawsuits, it is important to contact an experienced California wrongful death attorney immediately to review your case.
Valley Accident Lawyers represent plaintiffs in wrongful death lawsuits in the San Fernando Valley. Regardless of the type of accident that took your loved one, we can file a wrongful death lawsuit on behalf of your deceased family member. A thorough investigation of the circumstances surrounding the death will be conducted, and once negligence is established, the necessary legal actions can be taken to make sure the party responsible provides compensation to your family.
While no amount of money can ever replace a loved one, California law allows families who have lost loved ones due to someone else's negligence or misconduct to be compensated. The San Fernando wrongful death attorneys at Valley Accident Lawyers understand that this is a difficult time for you, and they will walk you through the process of filing a wrongful death claim while providing you with the support you and your family need. Call us at (818) 565-6600 to let us help you and your family achieve peace of mind.
CONTACT US FOR A CONSULTATION
PRACTICE AREAS
If you or a loved one has been injured, you will want a top rated San Fernando Valley personal injury attorney that understands how to get the maximum compensation you deserve. Our pledge is to be your partner, and provide passionate, yet skillful legal representation needed to win your case. Contact our highly trained personal injury lawyers today for a free case evaluation.