---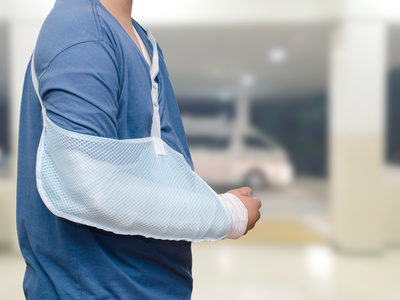 Being involved in a personal injury is a complicated and confusing experience, and you will need to know what steps you should take so that you can safeguard your future. If you are like other people, you might expect the insurance company to help you cover the damages, but your insurance agent won't always have your needs in mind. The insurance company will want to protect its bottom line, and that means reducing the amount of money to which you are entitled. Not getting enough compensation will force you to pay your medical bills and other expenses alone, which can harm your financial stability. Contact Valley Accident Lawyers today and get the compensation you deserve!
---
---
When you are injured and want to protect yourself, turn to a Valley Glen personal injury attorney. Having many people working against you will put you at a disadvantage, but enlisting the services of a caring and dependable attorney will enhance your odds of success. Your attorney will review your case and help you decide what path makes sense for your situation. If you would like to learn how personal injury cases work and why you need an attorney on your side, the following information will point you in the right direction, allowing you to move forward with confidence and peace of mind.
How Personal Injury Lawsuits Work
Although filing a personal injury claim can be a confusing experience, learning about the process can put your mind at ease. After you have been injured and want to receive a fair payment, your first task is to contact a personal injury attorney. The attorney you hire will then look at your case, medical bills, and other expenses. The next step involves uncovering the details of the accident and other relevant data to get a clear picture.
After you have filed the lawsuit and are waiting for your trial, your attorney and the opposing counsel will use the discovery process to uncover all of the evidence, giving them a good guess of how the trial will likely end. At this point, the defendant will probably offer to settle outside of court to save time and money.
Although you won't get the full amount that you have requested, accepting the deal ensures that you will receive a payment. While your Valley Glen personal injury attorney will help you decide what to do, the choice will always be in your hands. If you do not accept the terms of the settlement, your attorney will zealously fight for you in court.
Types of Personal Injury Claims
Most people picture car and workplace accidents when they think of personal injuries, but personal injuries can take many forms:
Medical Malpractice
Dangerous Drugs
Defamation
And more
When you go to the doctor, and the doctor makes a mistake that causes harm, you could be entitled to compensation. Also, pharmaceutical companies must ensure that the drugs they provide to the public are reasonably safe, and failing to do so puts them at risk for lawsuits. You can hold people who damage your reputation by promoting false information accountable for their actions in court if you can prove your case, and a personal injury attorney can help.
Personal Injury Compensation
When you are the victim of a personal injury and want to pursue justice, you can seek compensation for several things. You are entitled to receive compensation that covers the cost of your medical treatment, but you can also get payments to cover your lost wages if you need to spend time away from work to recover.
If you are pursuing a defamation lawsuit and the lies have cost you a job or clients, you can seek compensation to cover your professional damages. Depending on the details of your case, punitive damages will allow you to discourage the defendant from behaving in a way that can harm others in the future.
Factors Affecting the Amount of Damages
Several factors will impact the damages that you can collect during your personal injury case. The severity of your injury, your level of suffering and the intentions of the defendant can play a role in the amount of money that you can collect. The defendant can try to reduce your compensation by claiming that your actions had contributed to the incident, but your attorney will help you overcome that problem.
Getting Started
You have just learned a lot about personal injury cases and how they work, but it takes years to understand each detail. If you want to determine whether you have a solid case and are ready to take action, it's time to speak with a Valley Glen personal injury attorney. Doing so will give you the best possible odds of reaching your desired outcome, and your attorney will do what it takes to let you know that you are in good hands.
Call Our Encino Office Today!
(818) 933-2999

We Help Victims of Personal Injury in these Areas of Los Angeles
Beverly Hills | Encino | Granada Hills | Northridge | Porter Ranch | Sherman Oaks | Sun Valley | Van Nuys | Sylmar
CONTACT US FOR A CONSULTATION
PRACTICE AREAS
If you or a loved one has been injured, you will want a top rated Valley Glen personal injury attorney that understands how to get the maximum compensation you deserve. Our pledge is to be your partner, and provide passionate, yet skillful legal representation needed to win your case. Contact our highly trained personal injury lawyers today for a free case evaluation.