Top San Fernando Valley Personal Injury Attorneys
Top San Fernando Valley Personal Injury Attorneys
SAN FERNANDO VALLEY PERSONAL INJURY ATTORNEYS
Nobody plans to be in an accident, yet many people become involved in scary, tragic and unfortunate situations on a daily basis. Our practice is in the San Fernando Valley, just north of the Los Angeles Basin. As a home for nearly 2 million people, the area has a higher rate of accidents than many other cities across the country because of its large size.
When you or someone you love is injured, you should talk to an accomplished personal injury attorney for information about your rights. We offer legal help to victims like you who have suffered personal injuries in the San Fernando Valley, Los Angeles County and the rest of California because of someone else's negligence or recklessness. Our areas of practice include all types of accidents from car accidents and motorcycle accidents to medical malpractice.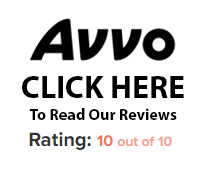 CONTACT US FOR A CONSULTATION
PRACTICE AREAS
If you or a loved one has been injured, you will want a top rated San Fernando Valley personal injury attorney that understands how to get the maximum compensation you deserve. Our pledge is to be your partner, and provide passionate, yet skillful legal representation needed to win your case. Contact our highly trained personal injury lawyers today for a free case evaluation.
CASES FEATURED ON

WE FIGHT FOR YOUR RIGHTS
The Consequences of Accidents
Along with suffering physical injuries and being billed for costly medical treatment, your property might have sustained damage in the accident. You may also have injuries that make you miss work, which means that you can't earn an income to pay your bills. Your injuries have made you suffer, and you are entitled to damages for pain and suffering and economic losses under the law.
Do You Have a Personal Injury Claim?
As seasoned personal injury lawyers, we will talk with you about the facts related to your situation when you call or visit our San Fernando office. We will examine these facts according to applicable laws to determine if we can assist you in recovering the damages your injuries have caused. We represent accident victims who have suffered injuries from:
Assault and Battery
Truck Accidents (18-Wheeler / Commercial)
Bicycle, Pedestrian and Car Accidents
Defective Products
Dog Bites
Negligently Managed Public Property
Premises Liability Accidents
Slips and Falls
Under Insured and Uninsured Traffic Crashes
Personal Injury Law Fundamentals
There are several situations to which personal injury law applies:
Accidents – The rules apply when someone acts negligently, resulting in harm to someone else. Some example situations include car crashes, medical malpractice, and slips and falls.
Defamation – This involves someone making a slanderous statement that harms the reputation of whomever or whatever they're talking about.
Defective Products – Defendants can be held responsible for injuries their products cause even when they didn't intend wrongdoing or were negligent. An example of this is a product liability claim that arises from a faulty piece of furniture that injures a child.
Intentional Acts – The law applies to situations in which someone intended to cause harm to someone else. An example of this is assault and battery.
The Value of Personal Injury Claims
If you're thinking about submitting a personal injury claim for your cause of injury, whether it was a car crash or slip and fall, you might not have an understanding of how much your case is worth. This involves calculating the monetary cost of your injuries and the mental and physical harm you have suffered as a result of those injuries. In especially heinous cases, punitive damages are considered to punish the conduct of the defendant.
In a successful case, the individual or entity the court finds legally liable for your accident will pay the monetary damages to you. The amount of the award may be decided during a negotiation with the defendant and the defendant's insurer and lawyers, or a jury or judge may order the damage award after a trial.
Types of Recoverable Damages
We attempt to recover all possible damages for clients who are injured in accidents throughout the San Fernando Valley. These damages include:
Exemplary Punitive Damages (if appropriate)
Loss of Enjoyment from Life Activities
Lost Earnings, the Lost Capacity to Earn and Work Missed Even After You Received Payments for Missed Time or Used Benefits
Medical Services Such as Ambulance, Dental, Doctor, Hospital and Therapy Costs
Pain, Suffering and Inconvenience
Property Damage Such as the Inability to Use the Property, Rental Charges and Declined Value if Your Property is No Longer Worth as much as Before the Accident
Any Other Damages that are Appropriate for Your Situation
Although the law may entitle victims of personal injury to recover damages related to their injuries, sometimes getting the money is a lengthy and strenuous process, particularly if you don't know your rights and the law. People who aren't aware of the actual worth of their claim might accept an offer that is too low from the defendant's insurer. An accomplished San Fernando personal injury attorney will help you recognize your rights and seek the monetary award you deserve and need.
Hiring a Personal Injury Lawyer
Many people are concerned with the expense of hiring personal injury lawyers to represent their cases and whether or not they can pay the fees on top of the bills for their injuries. Most lawyers in this practice area only receive payment if you are awarded damages, and they only take a portion of the damages you recover. Before you hire a lawyer for representation, you must understand and agree with the fee.
Victims of Serious Injuries
If you suffered a serious injury in an accident, it's crucial that you get in touch with a personal injury lawyer immediately. A seasoned lawyer can guide you through the process, helping you avoid mistakes that could affect how your claim is handled, providing you with advice so that you can make informed choices and helping you seek the highest amount of monetary damages to which you are entitled under personal injury legislation.
The Goal for Your Claim
It is essential to fully analyze the impact of an accident on your or your loved one's life. Due to this, I do everything possible to fully develop your case. My objective with your case is to obtain as much value for your injuries as the law allows. I always strive to help clients rebuild the lives stripped from them so that they can be whole again.
We Help Victims of Personal Injury in these Areas of Los Angeles
Beverly Hills | Encino | Granada Hills | Northridge | Porter Ranch | Sherman Oaks | Sun Valley | Van Nuys | Valley Glen | Sylmar
CONTACT US FOR A CONSULTATION